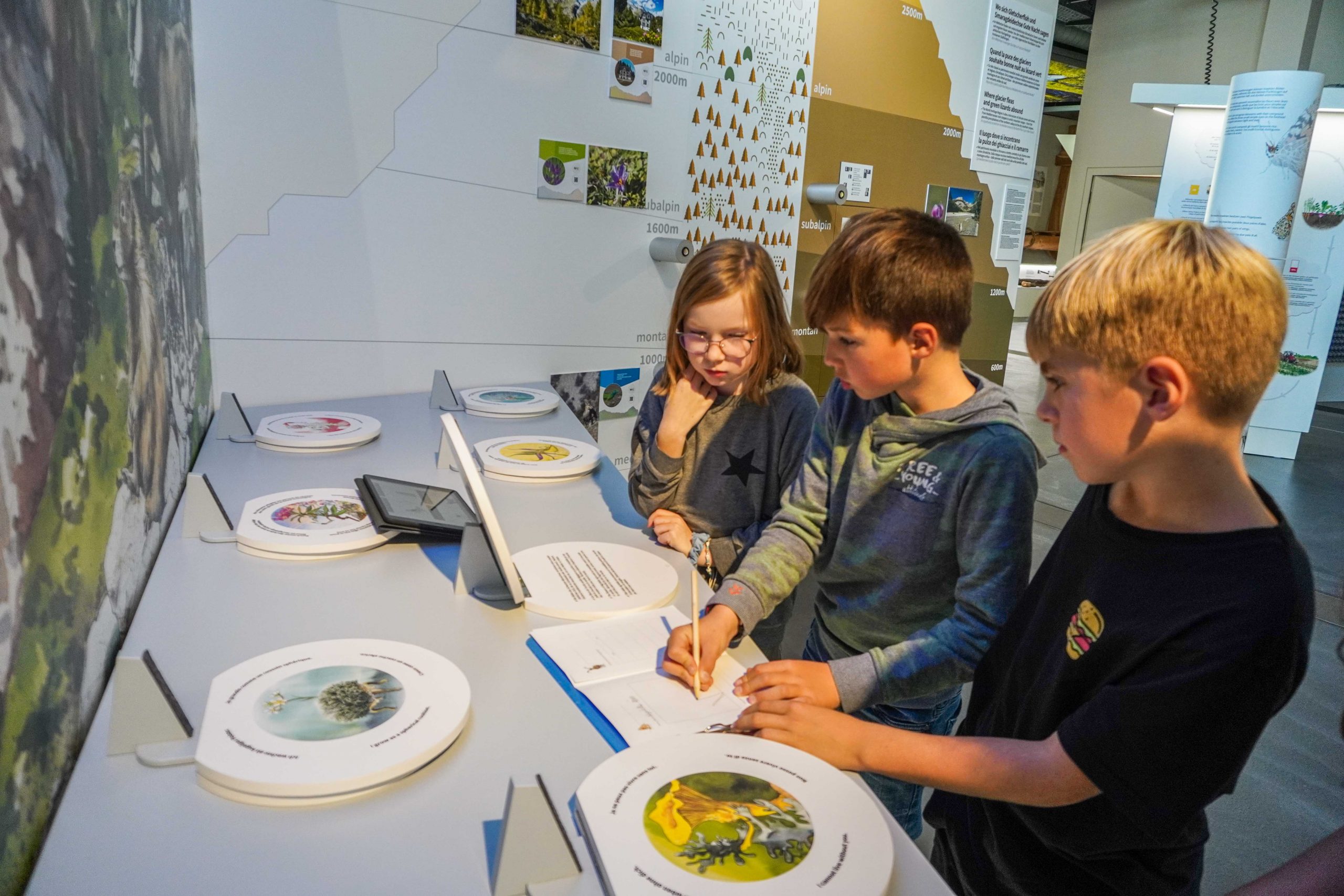 Discovering the Alps, understanding the context and acting responsibly
The WNF interactive and exciting exhibition offers activities for all age groups and gives students a complete overview of the Alpine region and in particular the Swiss Alps Jungfrau-Aletsch, recognized as a UNESCO World Natural Heritage Site. During their visit, they will learn interesting facts about the history of the site, participate in challenges and answer questions about global warming, mountain agriculture, etc. Let your students discover, explore and above all learn to appreciate the unique and diverse natural and cultural landscape of this alpine landscape.
Have we aroused your interest?
Register your school class simply and quickly. For organizational questions, please contact us by e-mail or telephone: