Browse, play, discover –
our Highlights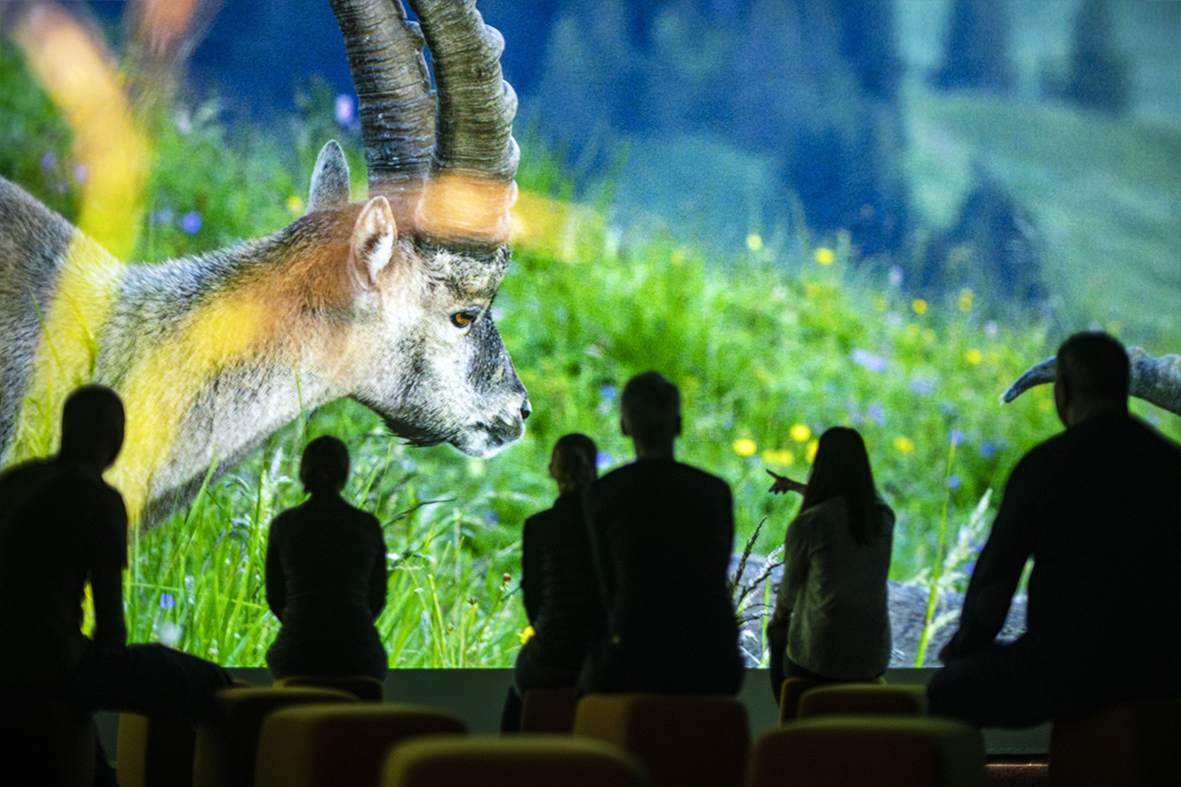 Panoramic Cinema
The Panorama area is certainly the highlight of the exhibition: unpublished films on the UNESCO's World Heritage are projected on a 100 square meter screen.  Two films of about 15 minutes each are currently screened.
The flight of the Butterfly "Painted Lady" – A 12-minute film that follows the evolution of the Vanessa Cardui butterfly, well known as the "Painted Lady", in the World Heritage Site Jungfrau – Aletsch during the 4 seasons. This film focuses particularly on the natural beauty of the World Heritage site.
The man in the World Heritage – This film follows the women and the men who live, work or have a hobby in the World Heritage Site.  From the mountain farmer to the researcher, the viewer has an exciting insight into the diversity of the activities within the Jungfrau – Aletsch site.
Jungfrau Rail Car
The Jungfrau railway car, which completed its maiden journey to the Jungfraujoch in 1912, is an highlight of the exhibition. It symbolizes the visionary tourism projects of the time. By getting on the wagon, visitors have the opportunity to virtually experience the planned but never achieved climb to the Jungfraujoch.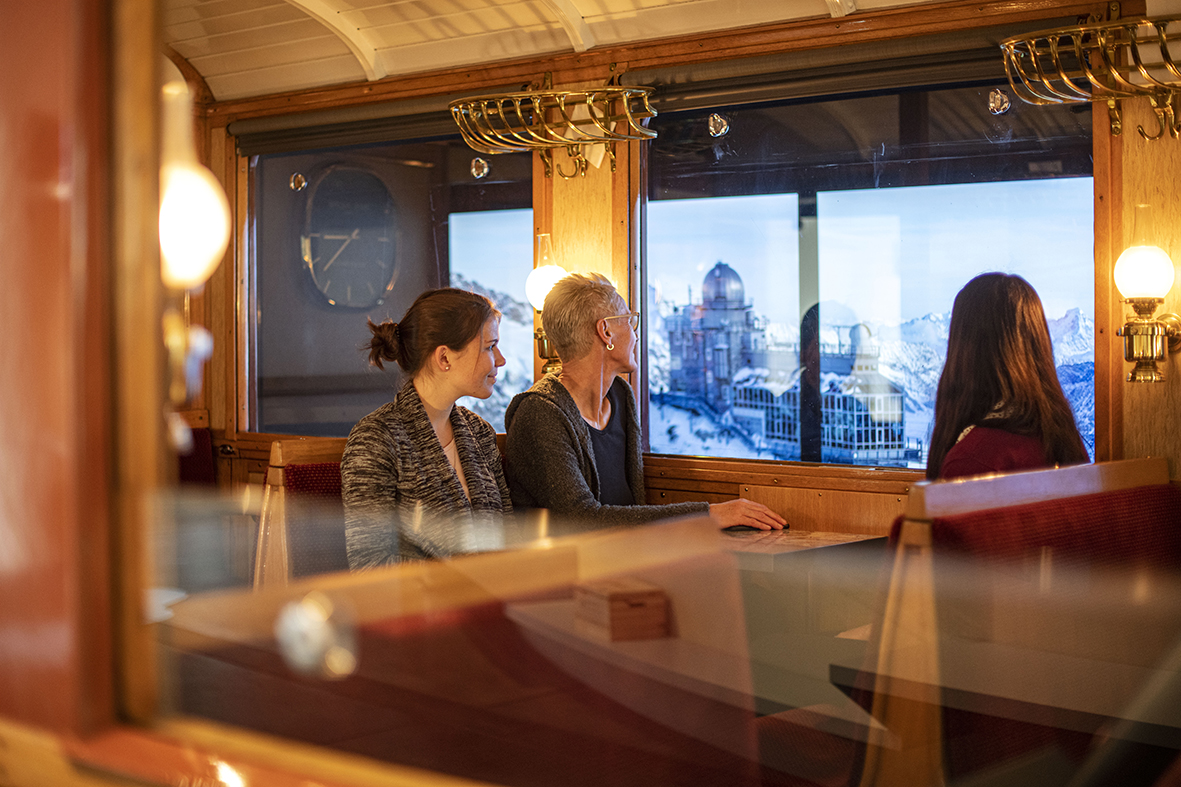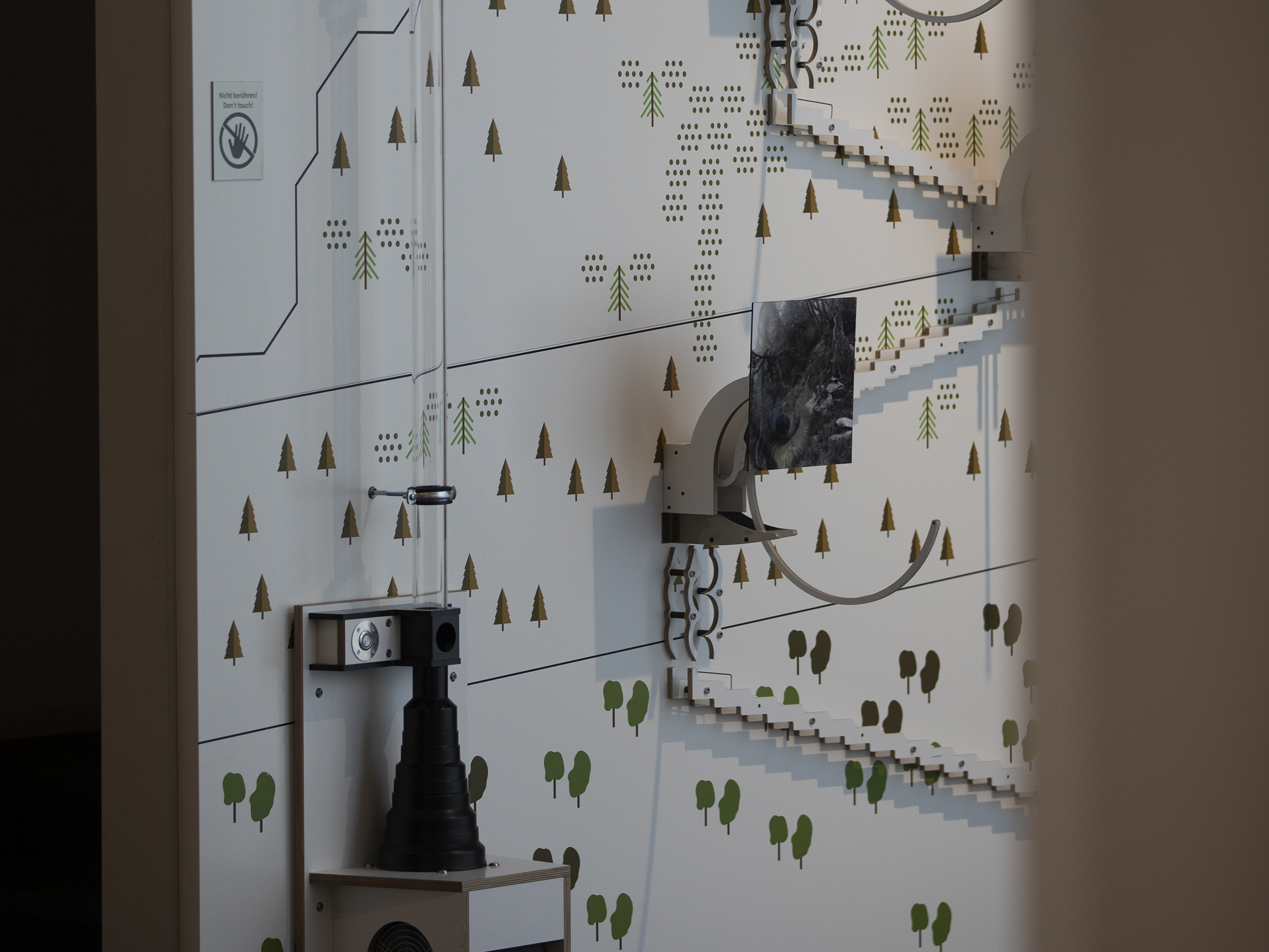 Small balls and playgrounds
You will find, throughout the exhibition, several tracks for the small balls that you will receive at the reception desk at the beginning of your visit, but also hidden playgrounds to entertain the youngest (and the older ones !).